In Venezuela, Sheilla Guevara worked for years as a chemistry teacher. 
"I love chemistry. Biochemistry. … Organic chemistry. I love it," she said recently.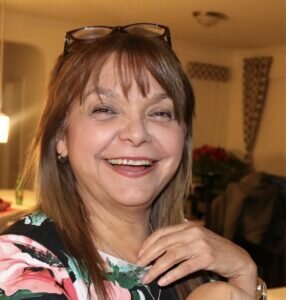 Someday she'd like to teach again. To do that, she knows she needs to learn English. 
Sheilla came to the U.S. four years ago. Initially she lived in Texas, but there it was too easy to speak Spanish all the time. When she moved to Michigan two years ago, that changed.  
"All the people speak English. And I was like, 'oh no, I need to learn English,'" she said. 
She enrolled at Oakland Literacy Council, and with a grant from the Write Her Future Institute, Oakland Literacy got Sheilla using EnGen, a digital English language platform that provides a personalized learning path.  
Lancôme USA's Write Her Future Institute empowers women by offering adult education programs the opportunity to receive free EnGen licenses through a partnership with ProLiteracy. 
Once Sheilla started using EnGen, there was no turning back. She quickly became one of Oakland Literacy's star EnGen users, logging an impressive number of hours on the app. She particularly likes the variety of instructors and the topics about current events. 
"Every day I am learning a little bit. [EnGen] is helping me a lot," she said. "I never thought I could learn English. [I thought] it was impossible for me. Working every day for a short time, I am learning every day more, more, more, more!" 
This has given Sheilla the chance to build a more fulfilling life in the U.S.  
"I want to be happy. For that I need communication," she said. "[Since learning English], it's easy, for example, to go to the supermarket. It's easy for me to speak English with my neighbor. I love to come to the library. I can speak with different people. I love that. For me it's important too because I love writing and reading." 
Reading and writing are important to Sheilla. She published a book in Spanish, and with her improving skills, she would love to someday translate it into English.  
"It's very important for me to learn English because I want to work again," she said. "It's possible as a … teacher … for me I need to learn English for that." 
With EnGen she's on her way. 
"This country is very important for me because it is my new life. "Oh, my goodness, my new life," she said in disbelief.