Look at any newspaper ad, take a walk into any Target or Walmart, or scroll through your miles of email, and you'll likely see the same three words over and over: Back to School.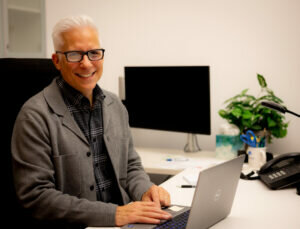 It's the time of year, in the final stretch of summer, when schools nationwide are gearing up to welcome students back for another year of learning and advancement—at least that's the goal.
Our back-to-school season often brings feelings of hope and a fresh new start, but there is a bleak reality peeking through the data. According to long-term data from the National Assessment of Educational Progress (NAEP) that since 2012 has measured the mathematical and reading abilities of our nation's youth, the average 13-year-old's proficiency in these subjects has declined to levels not seen in two decades.
We are falling backward, which most certainly will have negative implications for the future.
Let's recognize that, in the grand scheme of things, today's youth are tomorrow's adults, and these 13-year-olds are not far off from adulthood. Without intervention now, more students with declining reading and math scores will result in more adults with inadequate reading and math abilities in need of services from local literacy programs.
The NAEP findings from the past decade also show that economically disadvantaged students—measured in part by those eligible for the National School Lunch Program to receive free/reduced-cost lunches— consistently perform below their more advantaged peers in reading.
This is important because literacy levels directly correlate to poverty levels. So, if a student is already economically disadvantaged, the achievement gap is only likely to compound. The NAEP report clearly shows that the students already at the lowest levels saw far more drastic declines over the past decade than the top performers, thus the intergenerational cycle of poverty is likely to continue. On the flipside, parents and caregivers with strong literacy skills can better support literacy growth for their kids, setting them up to achieve success from an early age.
There are many other stories that the data tells, but ultimately, all this information is giving us a glimpse into the next generation of adults. And unless something changes, we can expect a generation of adults with a lower academic skill level than the generation before them, which could have major repercussions for our nation, from job rates and earning potential to an increased reliance on government assistance programs.
So, what's the solution?
This issue has to be addressed now. First, we must ensure every adult and parent that currently needs literacy assistance has access to services no matter where they are. But to make this happen, we need increased funding for adult literacy to support adult learners at all literacy levels as well as targeted funds for adults reading at the lowest levels, because improving the literacy rates of today's adults is critical to improving the literacy rates of tomorrow's adults.  With the proper means, we can make sure every community has a well-equipped literacy program that is ready and able to provide services for any adult that walks through the door.
We also need to prepare adult literacy and education programs now to be ready to efficiently and effectively meet the needs of the next generation of adult learners.
I'm confident we can do these things. With the formation of the bipartisan Senate Caucus on Adult Literacy, we have the attention of lawmakers at the federal level. With their support we can promote community-wide and multigenerational solutions that will increase access to the funding and resources that local communities across the country need to improve literacy rates.
Literacy is the key that unlocks our ability to understand and function in the world around us. Our nation's adult literacy rates directly affect our children's literacy rates. If we can impact one, we will see a shift in the other and crack the future cycle of poverty.
There's never been a better time to get back to school.