At the Northwest Ohio Literacy Council, a ProLiteracy member program in Lima, Ohio, instructor Norma Penn strives to meet the needs of her students. Whether that means learning how to teach English pronunciation, arranging class times to fit student schedules, teaching over Facebook, or helping a scared student leave an abusive relationship, Norma finds a way to make it work. 
Meet Norma Penn. 
The Basics 
ProLiteracy: How long have you worked with Northwest Ohio Literacy Council?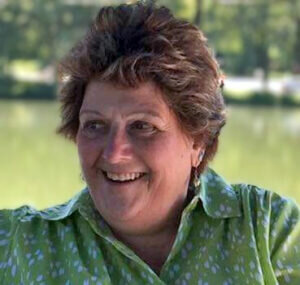 Norma Penn: I believe it has been about seven years.  
PL: Why did you decide to teach adults?  
NP: I retired from teaching high school English in 2012 and wanted (needed) to continue working with students.  
PL: What do you teach (e.g., basic literacy, high school equivalency, English as a second language, citizenship, workforce readiness) and in what setting? 
NP: I teach basic reading skills to English-speaking adults and currently teach English as a second language to adults from six different countries. I use the Lima Literacy Council and the Lima Public Library, and I Facebook video call with one student. 
About Your Experience 
PL: What have you learned about yourself by working with students?  
NP: I certainly was not aware of how difficult English pronunciation is for speakers of other languages. I have had to listen very carefully to the student pronunciation and determine how to guide them to English pronunciation—where to put the tongue against the teeth, how far back in the throat to create a sound, etc.—[which are]all things that seem very natural to English speakers. I have also learned to identify and accept their frustrations and develop my own patience!   
PL: Tell us about a favorite/impactful/memorable teaching experience. 
NP: One particular student had been in this country several years, but as a method of control by her husband, she had not been encouraged to improve her English skills. After we had worked together for a few months, she confided in me that her husband was emotionally abusive. One day she called me in tears because he had yelled at her and pushed her into a wall. I contacted several agencies, we got him removed from the home, we found her a lawyer, and after several months she divorced him. She then became an independent woman! We have since worked together to bring her daughter, son-in-law, and grandchildren from Ukraine to the United States. I am currently helping her son-in-law learn English, and she recently received her U.S. citizenship. 
PL: How do you keep students motivated?  
NP: I do my best to work around the student's work schedule or other obligations, which often includes meeting in the evening or on the weekend. Many are already very motivated, but often life just gets in the way, especially with the ESOL students who sometimes leave the area after just starting the program.  
The Other Stuff  
PL: Name someone who inspires you.  
NP: Prior to volunteering at the Literacy Council, I worked part-time in an evening ESOL program at a local school. Norene Holmes was the lead teacher, and she taught me so much! I am also inspired by my (deceased) parents who always tried to be of service to anyone in need. There are many others!   
PL: Where would you go on your dream vacation?   
NP: I would love to visit Great Britain or Greece—great literature! 
PL: What is your favorite book of all time?  
NP: There are too many! I loved The Art of Racing in the Rain, but also Jane Eyre, Brave New World, and The Scarlet Letter just to name a few.   
PL: Are you reading anything now? If so, what?  
NP: This Tender Land (for book club).  
Instructor Spotlight is a monthly feature on the ProLiteracy website and blog. Nominate an outstanding instructor from your program to be featured!