ProLiteracy is pleased to announce it has promoted Todd Evans, a dedicated 27-year employee of the organization, to its leadership team as the Senior Director of Programs.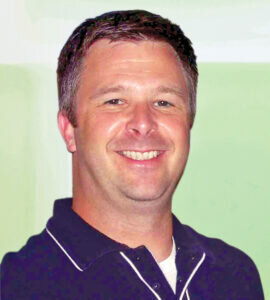 In this role, Evans will play a key part in furthering ProLiteracy's strategic growth by overseeing the management of the organization's membership, professional development, international programs, and special projects.
ProLiteracy conducted a national search with Exelauno Associates and received over 1,000 resumes from a diverse pool of highly qualified candidates. After several rounds of interviews with selected finalists, it was clear that Evans's in-depth knowledge of and time serving the adult literacy field provides an unmatched insight into how ProLiteracy can utilize its grants, partnerships, services, and resources to create a greater impact on the field and ultimately help more adults transform their lives through literacy.
"I am looking forward to collaborating with Todd in his new capacity," said Mark Vineis, ProLiteracy president and CEO. "Todd has been dedicated to the adult literacy field for many years and will be celebrating 28 years with ProLiteracy in October."
Evans looks forward to serving the adult literacy field in this new position, which is effective immediately.