ProLiteracy is pleased to announce the addition of Stephen Carr this week to its leadership team as its new Vice President of Development.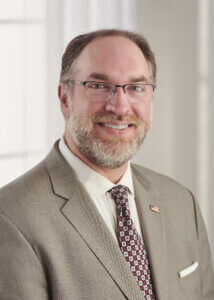 A national search conducted with Koya Partners generated a pool of highly qualified and diverse finalists from which Carr was selected to scale ProLiteracy's fundraising capacity and overall impact on how we serve the adult literacy field and learners.
Carr brings 20 years of experience and a passion for fundraising to the position. He has held executive-level positions at a number of organizations, most recently as Chief Development Officer at Anderson Humane. Prior, Carr had helped lead philanthropic efforts at the Salvation Army, where he increased fundraising revenue to over $76 million for the first time in a decade. He also led a national team at the American Cancer Society, raising over $150 million annually.
"We are confident that Stephen's vision, combined with his experience, will strategically position ProLiteracy to further advance our mission and best support the adult literacy field," said Mark Vineis, ProLiteracy president and CEO.
Carr looks forward to leading ProLiteracy's Development initiatives and raising support for adult literacy and education.