Teacher Training Plus – High School Equivalency
Teacher Training Plus is a webinar series across six strands that presents best-practice instructional strategies. Training and support for tutors and teachers working with students reading and writing below an 8th grade level.
Within each strand, we identified three areas of need and designed webinars to address each. Throughout all three topics, we addressed working in a multilevel class or group and converting in-person teaching strategies to distance learning.
Generously funded by the Dollar General Literacy Foundation.
---
"How Long is This Going to Take?" Helping Students Navigate Each Step of Their HSE Journey 
Although students' motivations for obtaining their HSEs are varied, one of the most common questions they ask when first starting their educational journey is "how long is this going to take?" As adult educators, we must help our students find the balance between getting it done quickly and getting it done well. We can achieve this by helping our students set realistic and achievable goals and walking alongside them throughout the process. In this webinar, we will discuss goal setting and retention strategies that can help guide students through their HSE journey.
September 26 | 3:00 p.m. – 4:00 p.m. ET
---
"Why is the Clock Watching Me?" Helping Students Reduce Test-taking Anxiety 
Test-taking anxiety is real, and many of our students experience it. As adult educators, we'd love to help our students eliminate this anxiety, but we can't do so completely. Instead, we can help students recognize these feelings and reduce them. In this webinar, learn strategies that can help students reduce their test-taking anxiety so they can tackle HSE exams with confidence.
January 16, 2024 | 3:00 p.m. – 4:00 p.m. ET
---
"What are They Really Saying?" Helping Students Read Between the Lines and Make Inferences
Students preparing for the HSE exams often focus too much on what's explicitly present in a text. This may allow them to recall specific details and find evidence, but it hinders them from making inferences and drawing conclusions. In this webinar, learn how to help students dig deeper to make inferences about what's being implicitly stated in the text.
March 26, 2024 | 3:00 p.m. – 4:00 p.m. ET
---
About the Presenter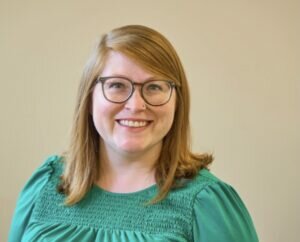 Originally from Pittsburgh, PA, Kara Krawiec earned her Master of Arts degree in Literature from John Carroll University in Cleveland, OH. Upon graduation, she became an adjunct professor at John Carroll University, Lakeland Community College, and Cuyahoga Community College, teaching developmental reading and writing courses to non-traditional learners.
In 2017, she found Seeds of Literacy, an adult literacy non-profit in Cleveland, OH. Following her passion, she now serves as the Site Coordinator for the organization's East side location. During her time at Seeds, she has worked tirelessly to help her students – focusing not only on students' individual needs, but the need for a strong learning community as well. To build that sense of community and to share her love of reading with students, Kara launched a Book Club, for which she received international acclaim.
In 2018, Kara accepted the inaugural ProLiteracy Hero Award on behalf of Seeds of Literacy in recognition of their achievement in the adult education field. Kara's dedication to creating a strong learning community extends beyond the classroom and has driven her to share her experience and expertise with her fellow educators by presenting at several local, state, and national conferences. This will be Kara's second year presenting and facilitating small group coaching sessions as part of ProLiteracy's Teacher Training Plus.