Teacher Training Plus – Basic Literacy
Teacher Training Plus, funded by the Dollar General Literacy Foundation, is a webinar series across six strands that presents best-practice instructional strategies. Training and support for tutors and teachers working with students reading and writing below an 8th grade level.
Within each strand, we identified three areas of need and designed webinars to address each. Throughout all three topics, we addressed working in a multilevel class or group and converting in-person teaching strategies to distance learning.
---
What's So Smart About SMART Goals? Using Them to Energize Students and Increase Retention
Integrating SMART goals into class increases student satisfaction and involvement. Students that work toward SMART goals also have better attendance. Learn what SMART goals are, how to set them, and how to use them in class. SMART goals can be applied to any learning environment to make them more relevant and engaging for students.
September 20 | 1:00 p.m. – 2:00 p.m. ET
---
Back To Basics: Using Phonics to Improve Reading and Engagement Regardless of Students' Reading Level
Alphabetics is the first of the four components of reading, yet phonics in the classroom is easily overlooked because we assume students know their letter sounds. Join us for a basic review of phonics and syllables and how to include these foundational skills in an ABE classroom in a way that is applicable to all levels of readers, engaging, and meets the standards.
January 23, 2024 | 1:00 p.m. – 2:00 p.m. ET
---
What? You Want Me to Write Too? Strategies for the Low Level or Anxious Writers
Writing is just so permanent. How can we help our students get over the anxiety of committing pencil to paper? In this webinar we will present exercises you can incorporate into your lessons that will relieve some of the stress of writing and encourage students to share their ideas.
April 2, 2024 | 1:00 p.m. – 2:00 p.m. ET
---
About the Presenter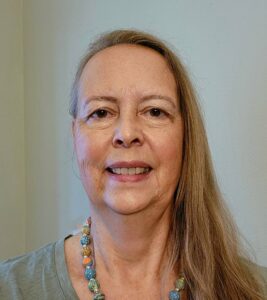 Janet Sodell has been teaching low-literacy ABE students to read better for over 23 years. While teaching in Connecticut she was also a tutor trainer and she serves in the same role with The READ Center in Richmond, VA. Through The READ Center, she teaches two different multi-level classes virtually. In 2019 she was awarded the Joan E.D. Kushnir Teacher of the Year award by the Virginia Association for Adult and Continuing Education (VAACE). Always striving to have engaging, active classes, she also meets the needs of her students. Her motto for teaching adults- "A class without laughter is not a good class!"