Teacher Training Plus – Math
Teacher Training Plus is a webinar series across six strands that presents best-practice instructional strategies. Training and support for tutors and teachers working with students reading and writing below an 8th grade level.
Within each strand, we identified three areas of need and designed webinars to address each. Throughout all three topics, we addressed working in a multilevel class or group and converting in-person teaching strategies to distance learning.
Generously funded by the Dollar General Literacy Foundation.
---
Instructional Routines for Reasoning & Sense Making
Are you unsure about the most effective instructional techniques to cultivate your learners' reasoning skills across various mathematical topics? If your response is a hesitant "I'm not sure," then join us for this interactive webinar to explore instructional routines specifically designed to emphasize reasoning and meaningful understanding beyond mere solution seeking.
October 5 | 2:00 p.m. – 3:00 p.m. ET
---
Instructional Routines for Developing Critical Thinking & Problem Solving
Central to every assessment or skills framework is critical thinking. Moreover, the art of problem-solving—a fundamental skill for every individual—transcends the mere act of solving word problems. The good news is that there are instructional routines designed to nurture these essential mathematical and numeracy abilities. Join us for an immersive webinar experience, where you can delve deeper into these routines, gain insights, and try them for yourself.
January 11, 2024 | 1:00 p.m. – 2:00 p.m. ET
---
Instructional Routines for Building Number Sense & Using Structure
Number sense stands as a pivotal pillar of mathematics and numeracy. Yet, guiding learners to cultivate this sense beyond mere drills and repetitive worksheets can pose a challenge. The solution lies in impactful instructional routines that enable learners to uncover patterns and make use of structures in their journey to enhance number sense. Attend this final webinar in the math track to learn effective instructional routines to add to your teaching toolbox.
April 18, 2024 | 1:00 p.m. – 2:00 p.m. ET
---
About the Presenter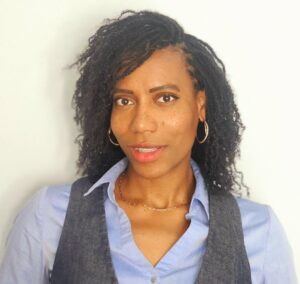 Cynthia Bell is the Director of Numeracy & Workforce Development Services at the Literacy Assistance Center, where she oversees workforce projects and initiatives, develops, and facilitates workshops for adult basic education (ABE) and high school equivalency (HSE) instructors on standards-based numeracy and mathematics instruction, as well as on blending academic and workforce skills. When she is not leading and developing trainings, Cynthia is providing customized coaching to instructors on integrated curriculum design, blending workforce and academic instruction, and the best practices of teaching and learning mathematics.
In 2016, she co-authored the teacher resource book Teaching Adults: A HiSET Exam Resource Book. Cynthia has presented at international, national, state, and regional conferences, and is an active board member of the National Coalition for Literacy (NCL), an affiliate delegate of the National Council of Teachers of Mathematics (NCTM), and a national LINCS numeracy trainer and resource reviewer.